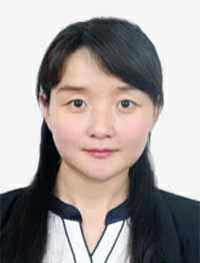 YONGMEI YANG
Bachelor of Engineering, Xihua University
Ms. Yongmei Yang is an experienced Chinese patent agent with more than ten years of patent prosecution and litigation experience. She has received numerous honors and awards in the industry and is listed as Star Agent by China Intellectual Property News. Ms. Yang is qualified by All-China Patent Attorneys Association to represent clients in litigation. Prior to joining Metis IP, she was Head of IP Department at Foxconn and Head of Patent Prosecution Department of a nationally renowned IP firm.
Ms. Yang is experienced in drafting patent applications, and preparing responses to Office actions in the substantive examination proceedings and IP-related administrative litigation and infringement litigation. Her professional experience focuses on computer software, medical and mechanical devices, electronics, software, network communication, information security, and mobile payment.
In Metis, Ms. Yang helps the training of new analysts and the development of the company with her rich experience in technology and intellectual property.